Meeting The Demands Of Our Clients
Affordable Luxurious Denver Town Car Services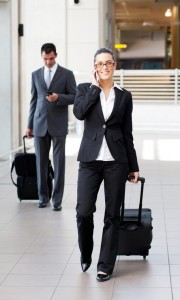 Our clients consider us experts in the limousine industry due to our professionalism when providing Denver town car service for all airport transportation needs. Our corporate limousine services provide prompt, courteous and knowledgeable chauffeurs sporting a vehicle from our impeccable fleet of town-cars and Suburbans. Clients can also arrange to have our Denver airport car service pick up their corporate executives and VIP's the very moment that they arrive at the airport. Refreshments are served by our chauffeurs upon request, and private relaxation time can be enjoyed during the commute. Callfor reservations.
Unbeatable Rates For Luxury and Style
Providing Town Car Service in Denver
For around the same price as a cab, our clients can use our affordable limousine services knowing that in addition to offering great rates, we also carry $500,000.00 of liability insurance at all times to assure our clients of our commitment to their safety while using our town car service in Denver. Denver offers a variety of establishments that our clients may want to visit while enjoying their vacation or work-related trip, and for this reason our Denver town car services are available 24 hours per day. We also provide door-to-door drop off of our patrons and their luggage at hourly or daily rates. For more information about our Denver airport town car service, call.
Additional Limousine Services
A Variety Of Denver Airport Town Car Services
In addition to our many options for acquiring our affordable, reliable, professionally chauffeured Denver town car services, we are also available 24/7 at the following airports: Denver International Airport (DIA), Denver Jet Center, Centennial Airport, Rocky Mountain Metropolitan Airport, and many more. Stress over transportation is no longer a factor for our clientele when they are in the Denver area. We strive to provide the most outstanding travel experiences that can be found in the town car service Denver industry, and by calling us atscheduling can be easily acquired.